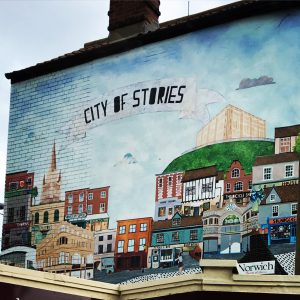 After a week of panels, readings and discussions I'm feeling simultaneously exhausted and excited. The ILS has been an invaluable experience and I expect to be digesting all of the ideas and work I have seen for quite some time.
Coming in to this experience I had a clear idea of what I was hoping to do: talk to women from all over the UK and the world about the situation for women writers in their countries. I wanted to know if we faced similar challenges, if the gender inequality we are addressing in Australia is found elsewhere, and if so what initiatives, programs or organisations are working to address this.
The short answer appears to be yes, the challenges faced by women writers in Australia are similar in many other parts of the world. Having said that, there are also countries where women face additional pressures that most women in our country do not, often related to government censorship. It's also clear that some of our initiatives and organisations are doing work above and beyond what other countries are currently attempting, which is heartening.
I will be returning home with some surprising findings, and some excellent opportunities for international collaboration and learning. I have confidence that we can offer support to each other, and have already seen the generosity of spirit from organisations such as the Glasgow Women's Library and WoMentoring Project who have offered resources and information to follow up on.
It's worth noting that as always whenever I talk to women writers there is a genuine desire to help each other out in individual and institutional ways. The sheer volume of volunteer hours and unwavering support is remarkable.