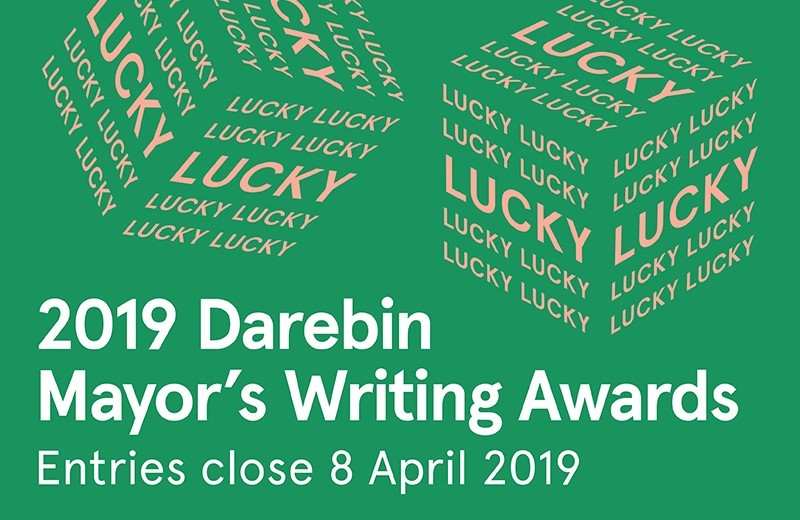 It was a pleasure to be asked to return as a judge again this year for the Darebin Mayor's Writing Prize.
The theme this year was 'lucky' and I was struck by how many of the entries had themes of climate change, near misses, appreciating our natural environment and mental health. It's interesting that many of us are preoccupied with our relationship to the environment, and are instinctively aware that the health of our planet and our own are inextricably linked.
The winner was a unanimous decision with my co-judges, Sian Prior and Susan Johnston. We all felt that Andy Murdoch's short story thrummed with tension and had that rare ability to tell a much bigger story than the thousand words on the page.
I learn so much from judging writing competitions, not least of which is how deceptively simple a well-written short story can appear. Short story writing is a difficult form to do well because there just isn't the space to get it wrong. Each sentence must serve its purpose, driving the story but excelling in quality of prose.
I also find myself sparking with ideas after having seen so many interpretations of a one-word theme. It excites me to see how many different ways the same or similar ideas can be explored and reminds me nobody sees the world quite the same way as we do ourselves.
The winners were awarded last week at the Northcote Town Hall and it's always lovely to see the smiles on the winners faces as their hard work and excellence are acknowledged.
You can read the winning entry and the highly commended pieces in n-Scribe 14.