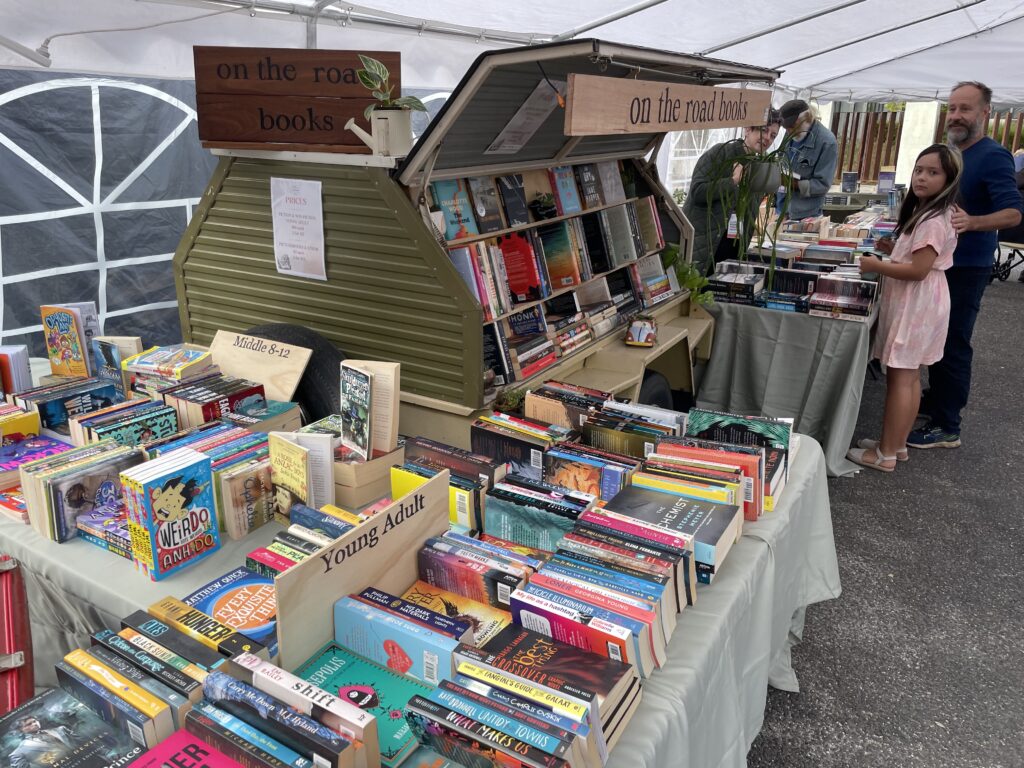 We took the cutest little mobile bookstore in town to Clunes Booktown Festival last weekend and it was epic.
We sold over half our stock, met tonnes of lovely booklovers, authors and booksellers. What a terrific event the team at Creative Clunes put together.
Books barely made it onto the shelves before they were snapped up, with Australian books being by far the most popular. It was so exciting to see the enthusiasm for terrific local writers' work.
On the Road Books will plan to return in 2024 with more Australian books and an increased focus on books for young people.